The Mice Templar Volume 1: The Prophecy (Signed)
$ 50.00
"A real thing of beauty."
Mike Mignola, creator of Hellboy
With a Foreword by Bill Willingham & Mark Buckingham
creators of Fables
The young mouse Karic seeks to rescue his family from slavery and save his people from rat oppression by reuniting the legendary Mice Templar. But the Templar knights have been sundered by a vicious civil war, distrustful of one another, and despised by the very people they failed to protect. The fate of all creatures now rests in the paws of one small mouse, if only he can find the courage to become a Knight of the Templar himself.
And thus begins an extraordinary adventure of magic and wonder, of faith and valor, and of one small mouse whose destiny may change the entire world.
Written by Bryan J.L. Glass • Illustrated by Michael Avon Oeming
Colored by Will Quintana
Collecting the first six issues of the acclaimed ongoing series The Mice Templar, created by Bryan J.L. Glass (Magician Apprentice comic adaptation, Quixote) & Michael Avon Oeming (Powers, Red Sonja, Rapture), published by Image Comics.
This copy is signed by co-creator Bryan J.L. Glass.
At this time the soft cover edition is not available.
Ships within 7-10 days.
View product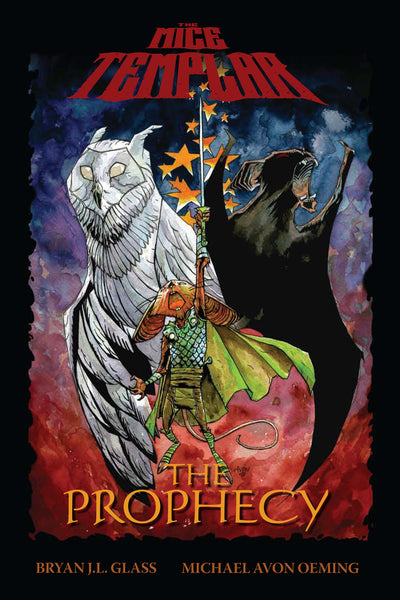 BJLG Online
Home to Special Editions of the works of Bryan J.L. Glass and creative partners!

Signed Hard Covers, Soft Covers, and a variety of specialty items...
Here is where you can order products direct from comics creator & author Bryan J.L. Glass