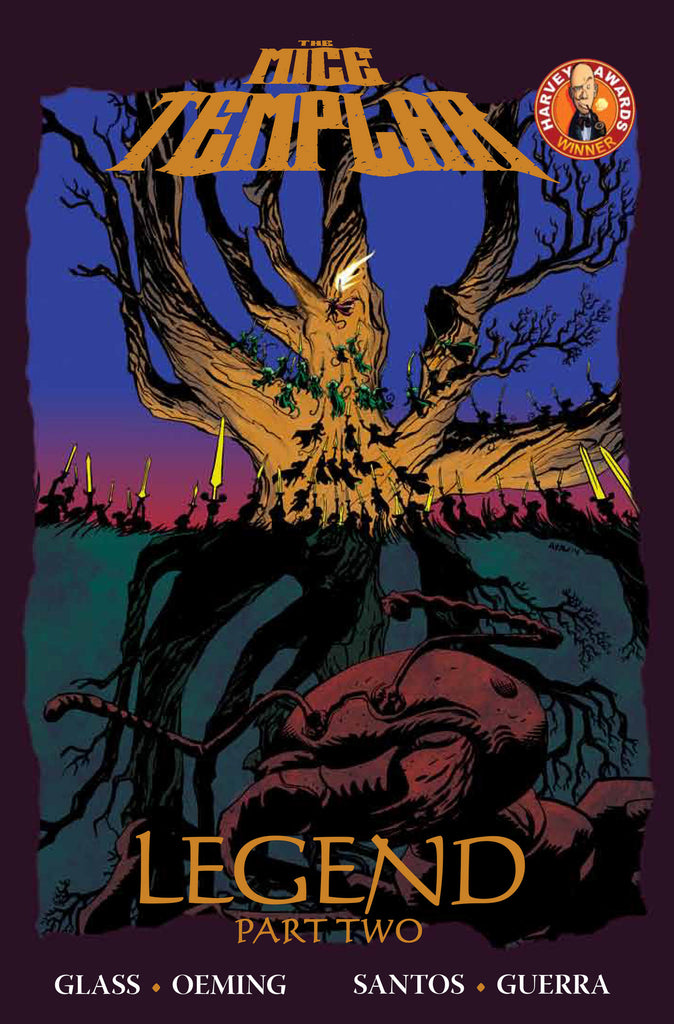 The Mice Templar Volume 4.2: Legend, Part Two (Signed)
"…A universe full of prophecy and adventure and deep magic
that reminds us that there are still wonders to be discovered…
still unique voices telling stories that enlighten 
and ennoble even as they entertain."

From the Foreword by
J. Michael Straczynski
Creator of Babylon 5
The season has come for the "Legend of Karic" to restore the long and bitterly divided Templar Order!  But is the heroic young mouse a savior…or an unwitting agent of destruction—the prophesied Sword of Demons—bent on vengeance and the annihilation of all living creatures?
Thus continues the extraordinary adventure of magic and wonder, of faith and valor, and of one small mouse whose destiny may change the entire world.
Collecting the award-winning The Mice Templar: Legend issues 9-14, created by Bryan J.L. Glass (Furious), Michael Avon Oeming (Powers), and Victor Santos (Polar), published by Image Comics.
This copy is signed by co-creator Bryan J.L. Glass.
At this time this edition is available only in soft cover.
Ships within 7-10 days.