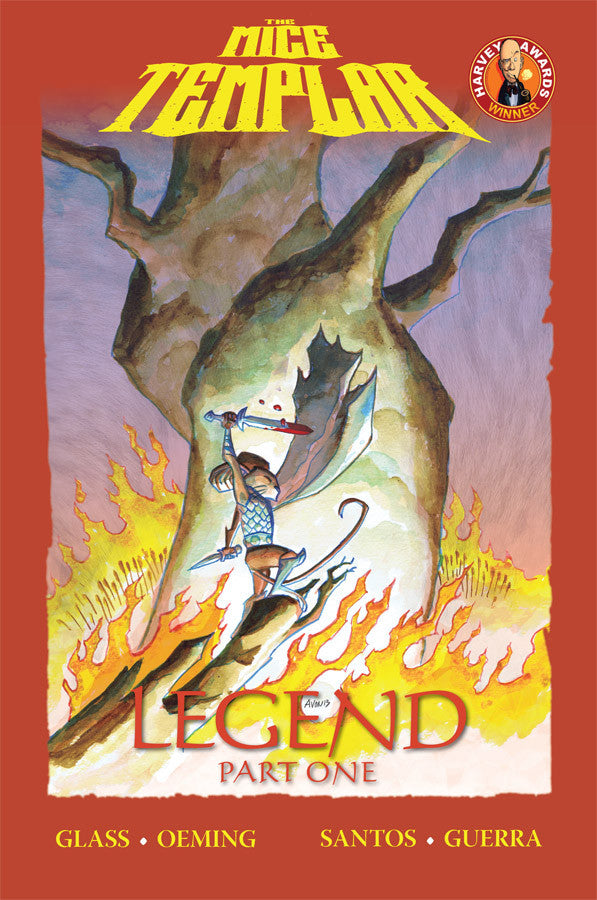 The Mice Templar Volume 4.1: Legend, Part One (Signed)
"When you read [Mice Templar] it feels as if you've had a veil
between dimensions pulled back, as if you've been yanked, body and soul,
into a world that becomes somehow more real than the one around us."
From the Foreword by J.M. DeMatteis, Illustrated by Jon J Muth
The Legend of Karic grows...but its legacy is both greater and darker than the noble young mouse it is said to embody. As every victory is turned against him, the heroic Karic confronts his own past and demands answers from the meddling gods of the Pantheon who first called him to his troubling and mysterious destiny. Secrets are revealed. And the mad king Icarus, claiming godhood for himself, launches his great and terrible war against creation, bringing fiery wrath against all who oppose him.
Thus continues the extraordinary adventure of magic and wonder, of faith and valor, and of one small mouse whose destiny may change the entire world.
Written by Bryan J.L. Glass • Illustrated by Victor Santos
Colored by Serena Guerra
Collecting the award-winning The Mice Templar: Legend issues 1-8, created by Bryan J.L. Glass (Furious), Michael Avon Oeming (Powers, The Victories), Victor Santos (Polar: Came From the Cold), published by Image Comics.
This copy is signed by co-creator Bryan J.L. Glass.
Ships within 7-10 days.